Let's be honest, you probably didn't buy your Memphis Wood Fire Grill to up your salad game. Most people associate our grills with delicious steaks, low-n-slow smoked brisket, roasted chicken, tender and juicy ribs and 1,001 ways to please a ravenous bunch of carnivores.
We would never deny that our grills are uniquely capable when it comes to making perfect beef, pork, poultry, seafood and more. But that doesn't mean that your Memphis isn't also a powerful tool when it comes to the preparation of delicious vegetables.
In honor of the countless farmers' markets ramping up to their glorious summer peaks, here is a look at some of the meatless dishes your Memphis can create.
Flavor Is Sprouting Up Everywhere
Whether you are looking to prepare the perfect side dish or a meatless main event, these recipes are sure to satisfy.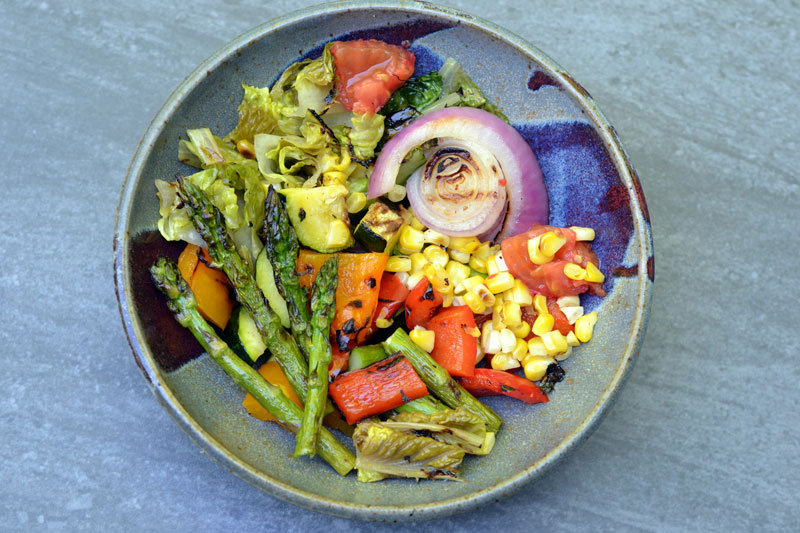 Wood-smoke flavor and a hint of charring can open up new flavor profiles from your garden. This salad includes asparagus, zucchini, onion, bell pepper and more in a truly beautiful and tasty dish. For a slightly simpler variation, try this recipe and enjoy!
The season for ramps is painfully short, but when you can get them, they are worth the effort. They are admittedly more of a side dish than the main event, but the flavor and texture are a wonderful addition to any meal.
Grilled asparagus is so good, cooking it any other way should be outlawed. The barest hint of smoked cedar, a shot of lemon, and possibly a layer of Manchego cheese and you will have a vegetable dish even picky eaters can enjoy.
This rich, silky dish is both the perfect expression of cauliflower and a bit of a surprise for those who haven't tried it. The intensity of the flavor is a far cry from the mildness of raw cauliflower.
There are countless variations on the veggie burger. This recipe gives you a delicious alternative to the classic hamburger.
Grilled Brussels Sprouts With Walnut Vinaigrette
Brussels sprouts are amazing when done right. This recipe delivers unbelievable flavor and the perfect texture, not too soft, not too hard, to make Brussels sprouts a regular addition to your family's menu.
The Versatility to Prepare Any Vegetable, Any Time
Seasonal foods are a big part of the joy of cooking. Your Memphis Wood Fire Grill allows you to tackle whatever the seasons throw at you. The ability to grill, sear, smoke and bake with one tool makes the preparation of perfect vegetable dishes a snap.
To learn more about our grills, visit a Memphis location near you or contact us today.