STAINLESS STEEL CONSTRUCTION
Stainless Steel Grills Offer Better Performance & Longer Lifespan
The Versatility of Wood Pellet Grilling Meets the Durability of Stainless Steel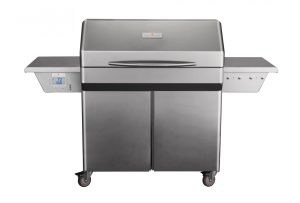 Memphis Wood Fire Grills is the leading manufacturer of stainless steel wood pellet grills. Our products offer the convenience and flavor of wood pellet cooking with the durability and ease of maintenance that is offered by stainless steel.
3 Reasons to Choose a Stainless Steel Grill for Your Next Purchase
Our stainless steel barbecues offer a wide range of benefits over other grill materials, including:
Consistency: An even and consistent cooking temperature is vital to a successful and tasty meal. Stainless steel retains heat better than other materials, making it easier to dial-in on precise cooking temperatures, which give optimal results. Each grill is constructed with two stainless steel walls, making Memphis Wood Fire Grills even more durable and resistant to the elements.
Ease of maintenance: Cleaning and maintenance is a key part of grill ownership. Stainless steel surfaces can be cleaned and maintained easily.
Durability: Stainless steel's resistance to corrosion and rust prolongs the lifespan of the material. This allows grills constructed of stainless steel to stand up to the sun, wind, rain, and salt much better than other materials.
Stainless steel not only provides performance, ease in maintenance, and durability: it offers a sophisticated, polished look and looks great in any outdoor setting.
Exploring Memphis Materials
We pride ourselves on offering the highest in quality grills. Our grills are manufactured using two high-quality grades of stainless steel:
304 Stainless Steel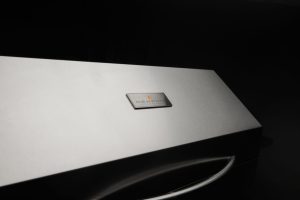 Our highest quality stainless steel grills are manufactured using a 304 Stainless Steel which is an alloy containing a higher percent of nickel than other Stainless Steel alloys. 304 stainless has a higher level of corrosion resistance, which makes it the ideal material for grills used in a wide range of environments and applications. 304 Stainless Steel is recommended for consumers in the coastal regions. Our 304 Stainless Steel line includes the Memphis Elite, Memphis Pro Cart, and both the Pro and Elite built-in models.
430 Stainless Steel
With many of the same benefits of 304 Stainless Steel, our 430 grade material is superior to cast iron and aluminum for grilling applications. 430 Stainless Steel offers an alternative to 304 stainless for grillers in non-coastal areas. Our 430 Stainless Steel line includes the Beale Street Cart and Beale Street Built-in.
Compare the technical specifications of materials and products used in our stainless steel grills to make the most informed purchase possible, or contact us today for more information.