Memphis Grills are HOT, but don't just take our word for it…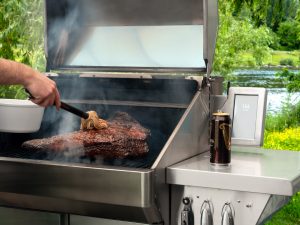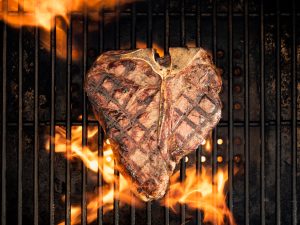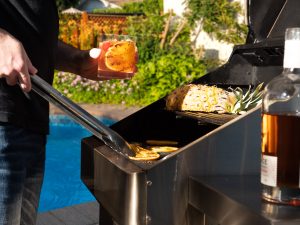 Pellet Grills: On the Rise!
According to Hearth, Patio & Barbecue Association's 2021 Market Research Report, 20% of grillers plan to purchase a pellet smoker in the next year. This report isn't surprising—pellet grills continue to grow in popularity among master grillers and novice smokers alike. In fact, Hearth and Home magazine found that the percentage of pellet grill purchases more than doubled from 2017 to 2019.
From our own research, we found that 90% of our customers would recommend our grills to their families and friends. In addition, 100% of our dealers are satisfied or very satisfied with our product line!
More Than a Trend
Pellet grills are rising in popularity due to the flavor of wood fire cooking that simply cannot be achieved using gas grills and is more difficult to obtain with a charcoal grill. Our Wood Fire Grills offer ease of cooking and versatility that is unparalleled by other fuel sources: You can create mouthwatering low-n-slow barbecue, roast vegetables, sear a steak, and even bake a cake with our line of luxury multipurpose smokers.
Where We Fit In
We have found that our grills do especially well at barbecue stores, specialty food shops, hearth and patio stores, and even billiards dealers. Our product complements a wide variety of businesses and their existing inventory due to the versatility and impressive craftsmanship of Memphis Wood Fire Grills.
Become a Memphis Dealer today!
Interested in learning more? Fill out the form below and we will follow up with you shortly.