Why Memphis Pellet Grills?
Memphis Wood Fire Grills are the most versatile grill on the market. Whether you're a beginner griller or a seasoned pro, this is the best pellet grill to take your grilling to the next level.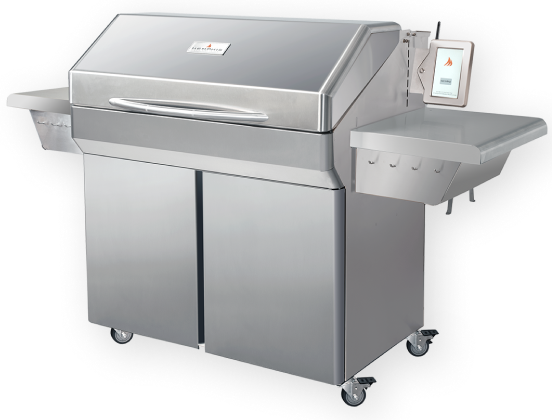 The Best Pellet Grill on the Market
How can we be so confident that we're providing you with the best pellet grill on the market? It's pretty simple. 
Not only can you grill anything to perfection, you can also smoke, bake, roast, and sear all your favorite dishes with superior temperature control and direct flame grilling. 
Our pellet grills help you create mouth-watering food and lifelong memories. And, with our new Intelliburn Technology, our ITC 3 grills create more heat while consuming less fuel, giving you consistent temperature control and the luxury to spend less time hovering over the grill and more time relaxing with friends and family. We guarantee you'll savor every bite and every memory.
Up Your Grilling Game with the Top Pellet Grills on the Planet
Our grills do it all and they do it well. 
Here are just a few benefits a Memphis Wood Fire Grill gives you:
Explore Our Pellet Grills
Don't just take it from us. Hear from our customers why their Memphis is the best pellet grill they've had.
"The rumors are all true – you guys back your product fully and provide one of the best customer services I've come across."
-Proud Memphis Owner
How Does It Work?
Get a walk-through of our market-leading Memphis wood pellet grill technology.
How Does Memphis Compare to Other Grills?
Memphis is the highest quality wood fire grill on the market, and we prove it.
Where are Memphis Grills created?
Memphis Grills are designed, engineered, and tested in the USA.