Over-The-Air (OTA) Update Procedure
Before you attempt to update the firmware for your grill, make sure that you have the latest version of the Memphis 3 App.
Once you have the current version of the Memphis 3 App downloaded, watch our YouTube video on how to complete an OTA, or follow the step-by-step instructions below. You can also download and print out the instructions via the link at the bottom of this page.
To view the YouTube video, click here:
Step-by-step instructions:
Power on your Memphis grill and make sure it is connected to Wi-Fi. See Wi-Fi Setup Procedure.
Once connected to Wi-Fi, navigate to the Setting screen and select "OTA Update".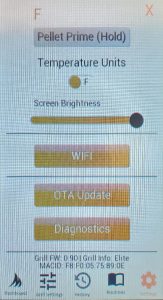 3. Start downloading the latest firmware by pressing "Download".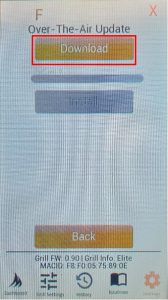 4. The progress bar will show the percentage of the download that has been completed. The download can be canceled if needed. Note: The download will be canceled if navigated away from the OTA Update menu.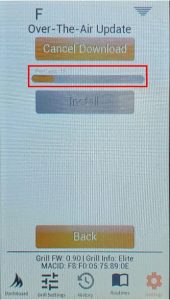 5. Once the firmware if fully downloaded, the "Install" button will be enabled. Press "Install" to initiate the firmware update. The grill will restart during this process. Once complete, and the grill has rebooted, the update has been installed and is ready for use.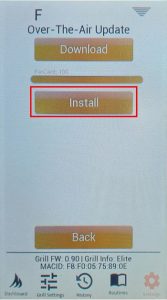 Below is a list of the current updates: