Premium Wood Pellets for Your Memphis Grill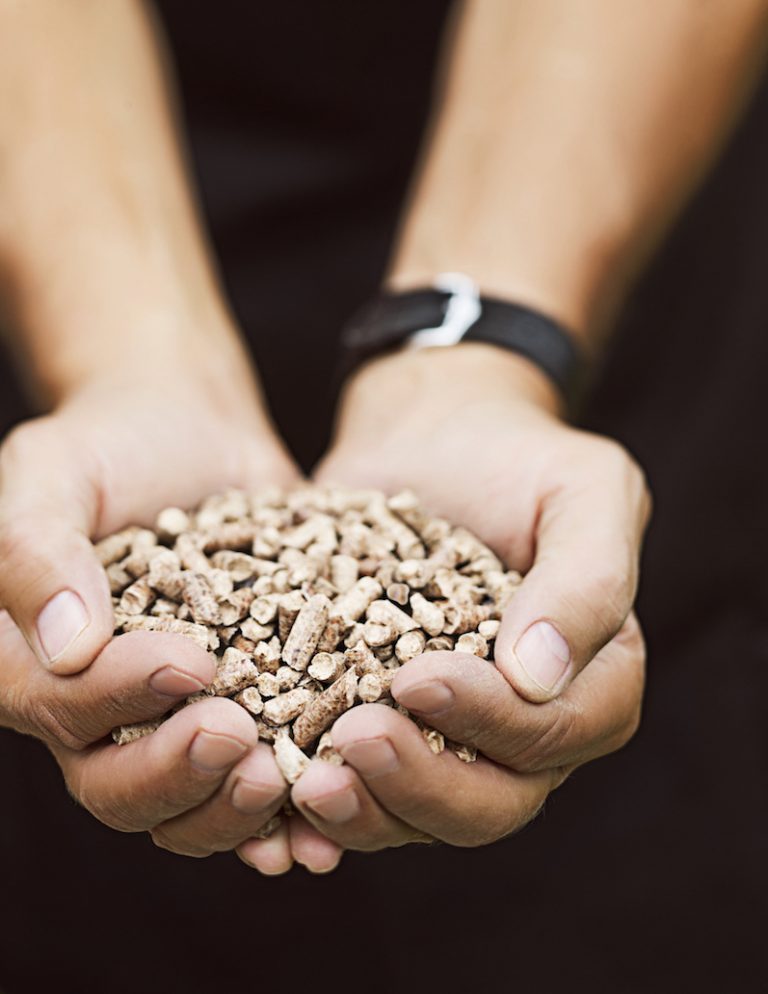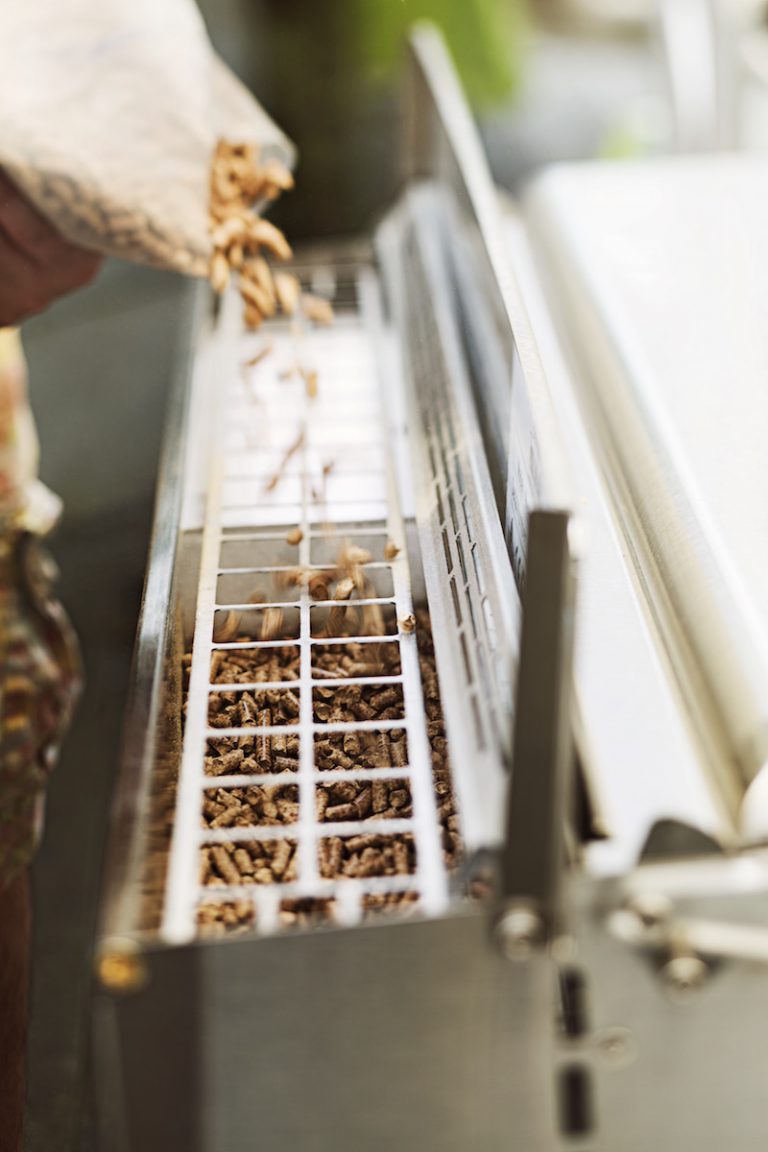 The world's most respected chefs and BBQ pitmasters cook with wood pellets. 
From high-temperature searing to low-and-slow smoking, nothing enhances the flavor of your food like 100% natural premium wood pellets. 
Made in the USA
100% natural hardwood
Engineered for maximum performance, flavor, and efficiency
Imparts a delicious balance of smoke and flavor
Produced with NO added oils, fillers, flavors, or other additives
Memphis Grills hardwood pellets are available in six delicious flavors:
APPLE 
Sweet, fruity, smoky flavor. Strongest of the fruit woods. Ideal for pork, poultry, baking, and wild game.
CHERRY 
Mild, sweet, fruity smoke flavor that gives a rosy tint to lighter meats. Ideal for beef, pork, poultry, baking, and wild game birds.
HICKORY 
Strong bacon-flavor. Ideal for beef, poultry, pork, and wild game.
PECAN 
Mild, light smoky flavor. Ideal for pork, beef, poultry, and baking.
MESQUITE 
Offers a strong, spicy flavor that is distinctive of southwest cooking. Ideal for beef, chicken, fish, and wild game birds.
OAK 
Mild wood fire flavor that pairs well with beef and fish, is great to use when baking.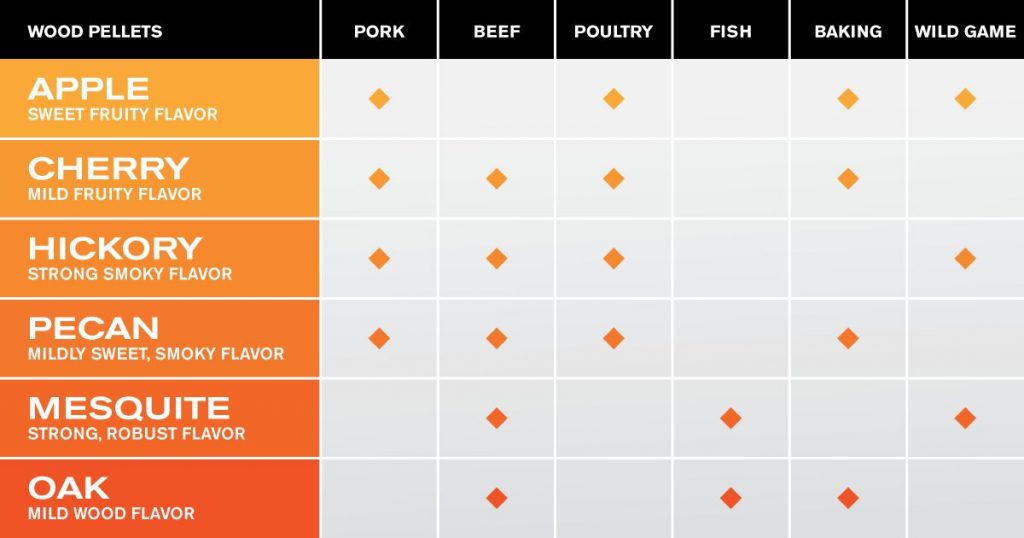 Dimensions: 21" x 14" x 3.5"
Weight: 20 lbs
Where can I purchase Memphis Wood Fire Grills Premium Wood Pellets?
Our premium wood pellets can be found where Memphis Wood Fire Grills are sold. Not all certified Memphis dealers sell Memphis Grills wood pellets. Be sure call your local dealer ahead of time to ask about or order pellets. You can also order our hardwood pellets from online dealers such as BBQGuys.com and Amazon.
Find a certified Memphis Wood Fire Grill dealer or see a list of our certified online dealers today to purchase Memphis Wood Fire Grills Premium Barbecue pellets.
How many wood pellets will my grill consume?
Like other fuels, wood pellet consumption will depend on a multitude of factors.  These factors include ambient temperature, set temperature of grill, grill model, and more.  Based on our extensive testing, your Memphis Wood Fire Grill will burn approximately 1.3 lbs of premium wood pellets per hour on average, up to 15% longer than a tank of propane at about the same price.
How should I store Memphis Premium Wood Pellets?
Our premium wood pellets are made of 100% natural hardwood and have a moisture content of 5%-10% and will hold their form without glues and binders. If the pellets are exposed to excessive moisture or humidity they may lose their form and cause the grill to have longer ignition times and the pellets to burn inefficiently.
It's NOT recommended to store wood pellets close to a heat source as the bag may melt and expose the hardwood pellets to moisture. We recommend keeping your Memphis Wood Fire Grills Premium Wood Pellets in a cool, dry location and preferably in a sealed container.