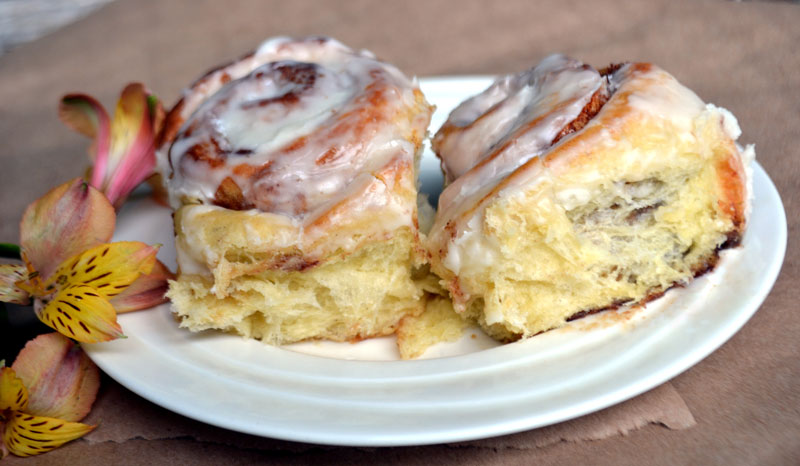 When it comes to multi-tasking on a grill, nothing comes close to a Memphis Wood Fire Grill. There just isn't any rest for this machine. It never sleeps!
On a glorious weekend morning, hop outside to enjoy your cooking and baking in the sun. Not only can the Memphis Grill provide an endless selection of lunch and dinner dishes, but it can grill breakfast too.
Cast Iron Griddle Pan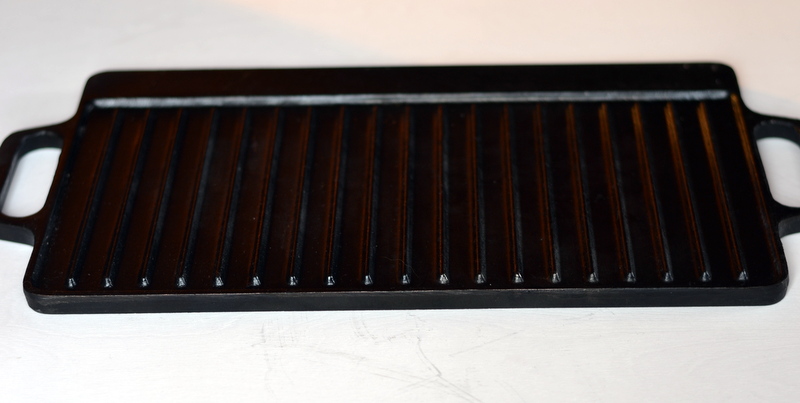 The cast iron griddle pan is perfect for making breakfast on the grill. We bought one that is ridged on one side as seen above, but when you flip it over, it's smooth and flat. The ridged side works well for grilling smaller items that can easily slip through the Memphis grill racks, and the flat side is great for frying eggs, grilling bacon or cooking the perfect pancake.
Pancakes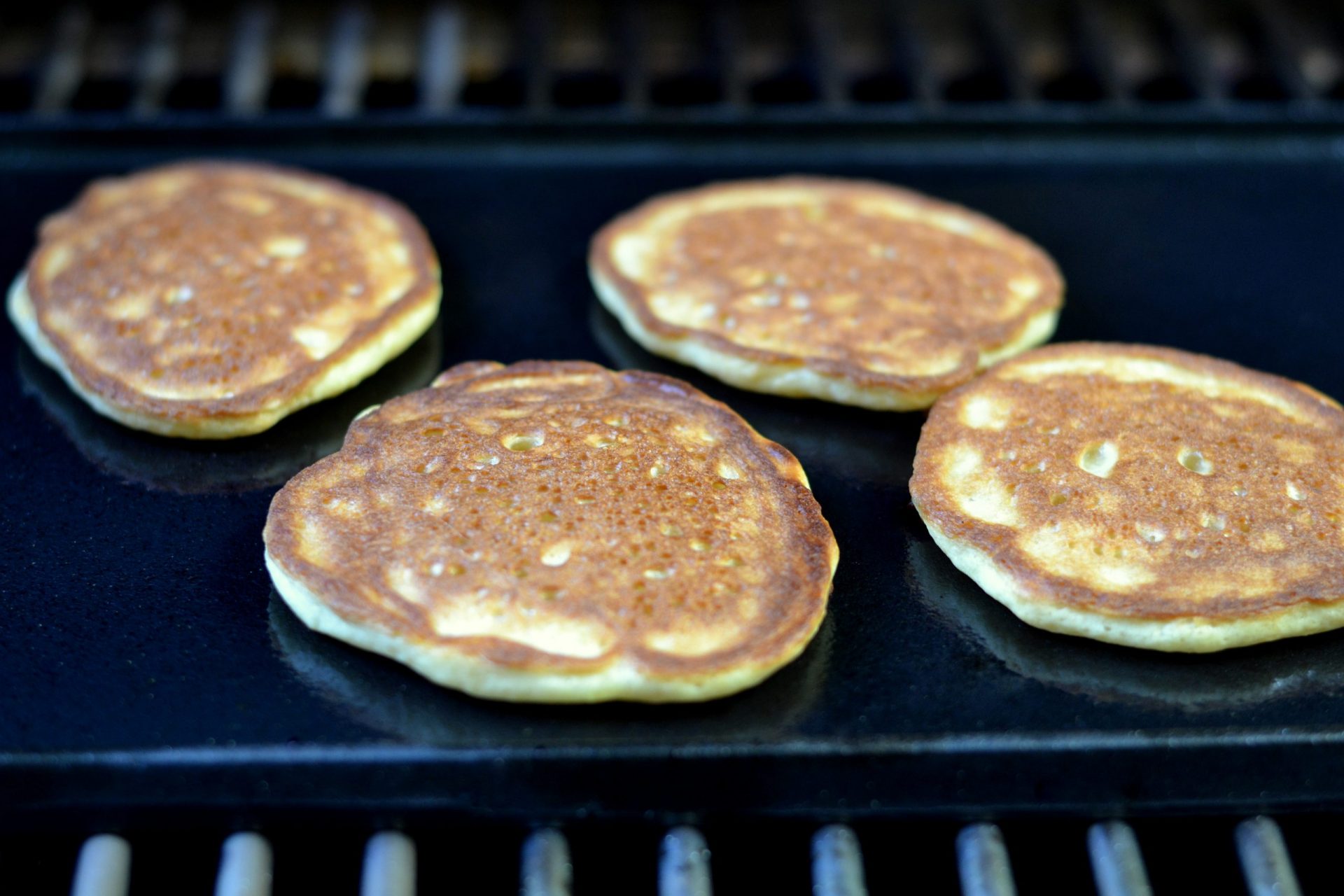 Place the cast iron griddle plate (smooth side up) in the middle of the lowest rack on the Memphis Pellet Grill. Close the lid and preheat the grill to 450 F. While the Memphis and griddle plate are heating up assemble the ingredients for your pancakes and mix up the batter. The recipe below serves 4.Ingredients
1⅓C unbleached white flour
3 Tbsp white sugar
1 tsp baking powder
1 tsp baking soda
1 tsp kosher salt
2 large eggs
1¼ C buttermilk
2 Tbsp butter, melted
Vegetable oil (for griddle)
Preparation
Combine flour, sugar, baking powder, baking soda, and salt in a bowl. Whisk together the eggs, buttermilk, and melted butter in a separate bowl. Pour wet ingredients into the dry ingredients and stir using only a few strokes until just combined. Expect the batter to be a bit lumpy.
Brush the cast iron griddle with cooking oil and close the lid for a minute or two to heat the oil. Ladle about 1/3 C of batter onto the hot griddle for each pancake. You will have to cook the pancakes in small batches until all the batter is used up. Close the Memphis lid.
Cook pancakes until bottoms are golden brown, and bubbles form on top, about 4 minutes. Flip the pancakes and close the lid again. Continue cooking until the pancakes are cooked through and are a nice golden brown on both sides (about another 2 minutes). Keep the cooked pancakes warm until ready to serve.
How about some eggs?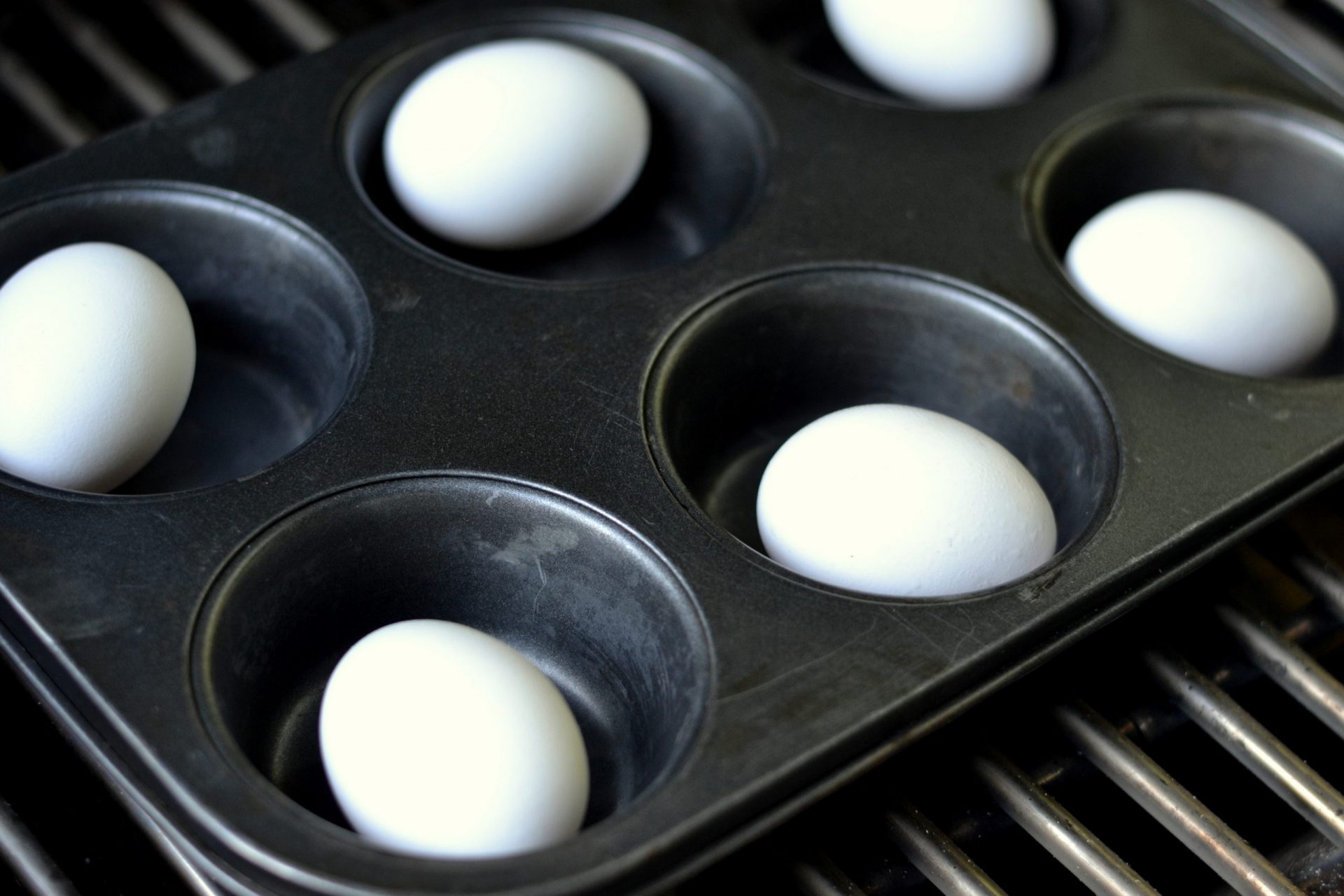 The Memphis Grill can fry a great egg, but did you know you can hard-boil on it too? Just pre-heat the grill to 350 F. Place uncooked, uncracked eggs into muffin tin cups, as shown above, and place the whole tin on the lower rack of your pre-heated grilll. In exactly 30 minutes you will have perfectly cooked hard boiled eggs (and without boiling water). Plunge the cooked eggs into ice cold water and once they've cooled down they will be ready to peel. This is a great trick to have up your sleeve when there's a gang to feed at breakfast time.
Planning a Brunch
Here are a few of our go-to recipes often used when we plan a brunch for friends and family during the warmer months. The hard cooked eggs described above are perfect for this type of event served alongside the following crowd pleasers:
If baking is more your style, here are a couple of awesome recipes that are the perfect treat to go with your Memphis breakfast:
Finally, this last recipe can be prepared the night before and baked on the Memphis first thing on the morning of the brunch. It's a recipe that is often requested and once you give it a try you will understand why:
The Memphis Wood Fire Pellet Grill can make cooking any meal delicious and easy. Breakfast is no exception. Whether it's an order of bacon and eggs, or fluffy pancakes, the tools are just outside your back door. Enjoy the most important meal of the day, compliments of your trusted Memphis.