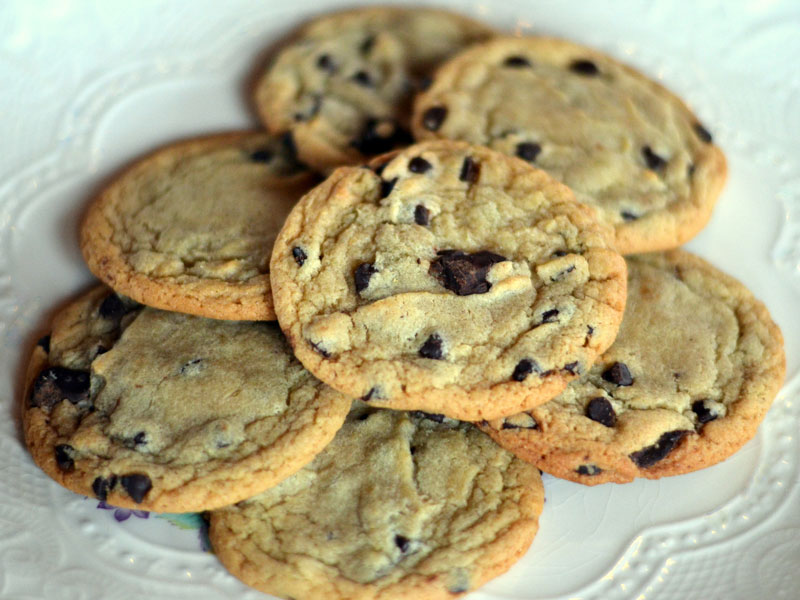 There are too many delightful holiday traditions to list them all. From advent calendars to that zesty eggnog only Grandma knows the secret to, the things that make the holiday season special for each of us are something we look forward to year after year. One of our favorite traditions is baking mountains of cookies to give as gifts to our friends and neighbors. Believe it or not, one of the best tools you can have at your disposal come cookie season is a Memphis Wood Fire Grill.
Smoked Cookies?
Wood pellets are an excellent fuel for many reasons. They are renewable, produce less ash than charcoal, and allow for the addition of a beautiful smoky flavor to many a dish. The flavor of smoke, however, is not a requirement in preparing food with your Memphis.
When it comes to baking cookies and other desserts, most people steer clear of mesquite or hickory. Choosing the right wood pellet for baking is easy. Apple, cherry, maple or oak are all capable of delivering excellent results when baking cookies or milder, sweeter foods. Besides, imparting the flavor of smoke takes time. Cookies are done far too quickly to absorb much flavor from the pellets used to heat them.
Your Memphis Is a Cookie Baking Marvel
Have you ever noticed that the first tray of cookies takes 12-14 minutes to cook and the fourth tray is slightly burnt in 10? The problem is that your oven is not reaching and maintaining the precise temperature you need. The readout may say 350, but where those cookies sit, it may be anywhere from 330 to 370. That's if your oven is unusually well-calibrated. If you have noticed inconsistent results in the past, the temperature inside that oven could be off by 50 degrees or more.
Superior temperature control is the primary reason Memphis Wood Fire Grills deliver superior baking results. Your average residential home does not contain an oven capable of matching a Memphis when it comes to precise temperature control.
Let's Get Baking!
This is the perfect time of year to put your Memphis to the test when it comes to making the perfect batch of cookies. Here are a few recipes we think you, and your holiday guests, might enjoy:
Freezer Shortbread Cookies: This is an excellent recipe for kids who might enjoy the flexibility of adding their own favorite fruits, nuts or other ingredients to make the cookie their own.
Butter Tart Squares: Is it a cookie? Is it a bar? Who cares? It's delicious and no one will complain if they receive a few (dozen) of these in their Christmas cookie tin.
Grandma's Homemade Chocolate Chip Cookies: Can you beat a warm, gooey, chocolate chip cookie any time of year?
Of course, there is no need to limit yourself to our recipes. Memphis Wood Fire Grills deliver the precise baking environment you need to get the best results from any cookie recipe. Find an authorized Memphis location or contact us today to learn more.