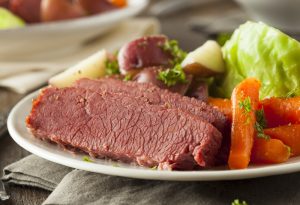 St. Patrick's Day holds an odd place in American culture. Many Americans consider the day little more than an excuse to wear a green shirt and grab a few drinks at your favorite local pub. But you might be surprised at just how many people gather for a traditional Irish meal every March 17th. If that meal is part of your tradition, or if you would like to start the tradition in your family, your Memphis Wood Fire Grill can help.
A Little History, for the Curious
On March 17, 461 AD, the man considered the founder of Christianity in Ireland passed away. St. Patrick's Day is the official feast day observed by the Catholic Church, Lutheran Church, Eastern Orthodox Church, andthe Anglican Communion to commemorate his life and works. Over time, it has come to serve as a celebration of the Irish culture and heritage in general.
St. Patrick's Day earned its reputation for alcohol consumption because it occurs during Lent—when many Christians are asked to abstain from drinking. As a Christian feast day, those restrictions have traditionally been suspended for the festivities. The result is a centuries-old tradition of indulging, or overindulging, on St. Patrick's Day.
Back to the Food—A Traditional Irish Meal, Memphis Grills Style
Ireland has a rich culinary tradition with a wide range of dishes to satisfy any appetite. A feast designed to celebrate Irish culture can include dozens of foods, each with a particular attachment to the Emerald Isle.
That said, there is no reason to pretend that a traditional Irish meal served in the U.S. isn't likely to center on corned beef and cabbage. It's an Irish staple and has been for generations. Here is the recipe we recommend to make your St. Patrick's Day a delicious experience: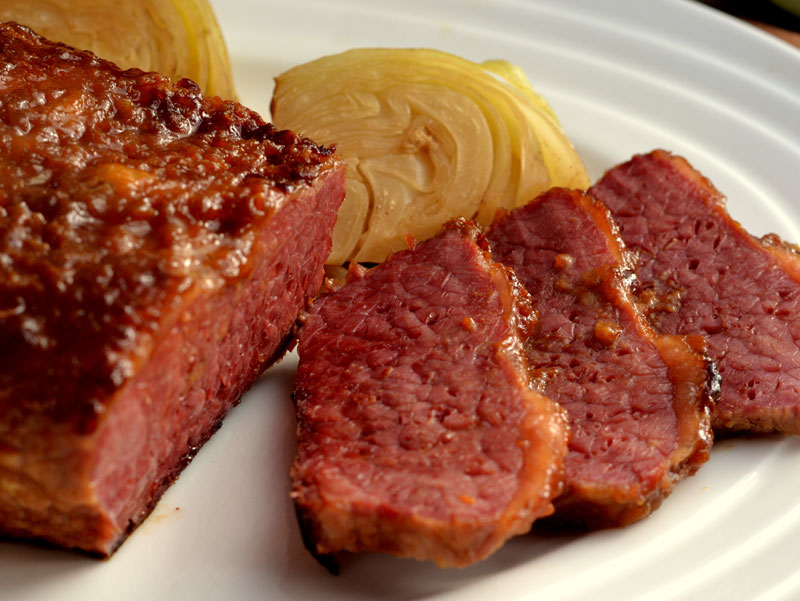 Glazed Corned Beef Braised In Guinness With Cabbage
While it isn't the most complex dish we've ever recommended, this corned beef recipe does require a bit of preparation and effort to do it right. But if you follow this recipe, we can guarantee you will experience corned beef and cabbage in a way that will make you crave it far more than once a year.
The corned beef brisket absorbs the flavors of Guinness, garlic and wood smoke in a way that few—if any other—meats can match. The flavor is complex and mouthwateringly delicious. The cabbage is tender and sweet, while also carrying some of the Guinness flavorto the palate.
Memphis Oven-Fried Potatoes
In true Irish fashion, you should call these chips, rather than fried potatoes. Whatever you call them, they will be familiar to lovers of Irish and American cuisine alike. With the crisp outside and tender, smooth potato goodness on the inside, these wedges are far better than ordinary fries. They also make a fine side dish for your glazed corned beef brisket.
Roasted Root Veggies
The potato is certainly king when it comes to traditional Irish fare, but parsnips and carrots are both important parts of local cuisine. This recipe includes those two staples along with a relatively un-Irish ingredient, the sweet potato. Sweet potatoes can grow in Ireland, but their roots are more accurately traced to South America. Feel free to swap Irish potatoes for the sweet potato for cultural accuracy. Also remember to buy Irish butter, which can thankfully be found in many grocery stores these days. While you may not be able to visit the Emerald Isle this St. Patrick's Day that doesn't mean you can't eat like you're there with these traditional dishes! To learn more about our grills, visit a Memphis location near you or contact us today.