Beyond Condiments
Condiments, an old and trusted standby in the world of food, continue to be regularly used in or on a wide variety of dishes. But our taste buds have matured! A hungry appetite for international foods is introducing cooks to more exotic flavors and textures. As a result, food lovers are being treated to one mouth-watering experience after another.
One of these bright spots is dip. Depending on where you live and what raw materials you have to choose from, the dip can make a vegetable, starch or a protein the virtual star at any meal. Dips are the perfect partner to an endless list of foods.
Let the party begin!
Common dip profiles include base ingredients like, tomato, avocado, cheese, chutney, mayonnaise, eggplant, and even chocolate. For BBQ aficionados, a favorite BBQ sauce made from tomato, vinegar or mustard will deliver maximum taste to all of your grilled meats and vegetables. Add a few herbs and spices to any of these base ingredients and let the party begin.
Working with the Memphis Wood Fire Pellet Grill always makes food preparation both easy and fun. Not only can we grill the food items to be dipped but the impressive versatility of the Memphis allows cooks the ability to enhance many of the dips with a wood flavor as well.
Tomatillo Salsa
If you are looking for something spicy, Tomatillo Salsa is a must.
20 husked and rinsed tomatillos
One medium onion
Jalapeño peppers (exact number dependent on personal taste)
¼ C fresh cilantro, minced
4 large garlic cloves, minced or pushed through a press
sugar and salt to taste
The tomatillos and onion in this dip can be halved, brushed with oil and grilled on the Memphis until somewhat soft and lightly charred. In a food processer puree the grilled onions and tomatillos with the garlic and jalapeños (one for mild, two for medium and three for hot). To complete the dip, mix in the minced cilantro and adjust the seasoning with a pinch of sugar and salt.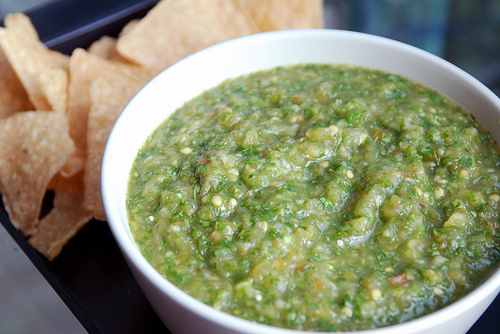 Thai Chilli Mayo
When you are in a hurry use one of the many commercially available mayonnaise brands to make a dip. Here's a favorite:
½ C mayonnaise
¼ C sour cream
1/3 c Thai Chilli Sauce
2 T fresh cilantro (or 2 tsp cilantro paste)
Just mix these ingredients together and you are good to go. We add this quick dip to wraps made with left-over smoked chicken or Spatchcocked chicken, diced tomatoes and cucumber slices. You can also substitute basil for the cilantro if preferred.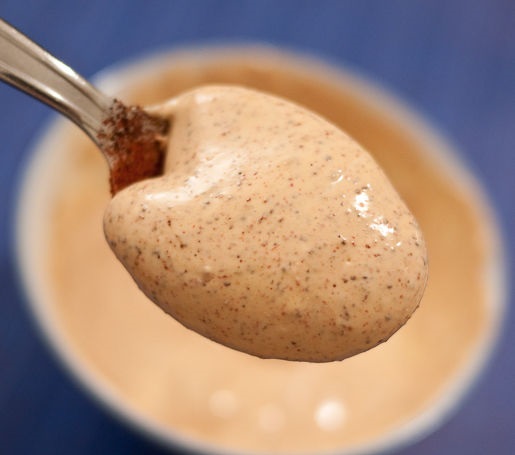 Queso Dip
Here's one last recipe that's a snap to make and is a great dip to serve with veggies that have been grilled on the Memphis. Beautiful with tortilla chips or fresh veggies too!
2 tsp butter
1 jalapeño, minced
¾ C half & half
½ lb fontina cheese, grated
½ lb provolone cheese, grated
¼ tsp cumin
½ tsp garlic powder
½ tsp onion powder
Melt butter over medium heat and sauté jalapeño until soft. Add the half & half and continue to stir until the liquid is very hot but not at the boiling point. Sprinkle in the cheeses a bit at a time and continue to stir until the cheese has melted and is just beginning to bubble. Add the spices and serve.
What kind of dip do you like? Please feel free to share your favorites!