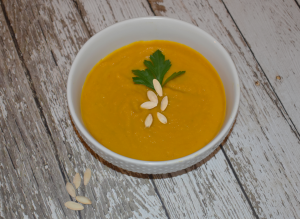 It's October, the time when ghouls hit the streets and families gather for some fall fun. Whether you're hosting a spooky dinner party, a hayride or preparing for the annual Trick or Treat, your plans aren't complete without some yummy, Halloween-inspired fare.
5 Recipes Fit for Any Spooky Fall Gathering
We've gathered five of our favorite recipes, from appetizers to desserts, all of which can be prepared using the Memphis wood pellet grill.
What fall gathering is complete without this table staple? You can bake your pumpkin pie using the Memphis grill to add a smooth and smoky finish. Plus, combine this pumpkin pie with our easy homemade whipped topping for even more flavor.
There's nothing that screams "Halloween" more than eyeballs. These yummy, cheese-filled meatballs are both smoky and flavorful when finished on your Memphis grill. For added fun, place a sliced black olive on top to complete your meatball "eyes".
Making homemade donuts on your Memphis grill is simple and baking is a healthier alternative to frying. Plus, you can make it a family affair by allowing everyone to decorate their own spooky donut. Try using orange, purple and black icing, bat-shaped sprinkles and more.
If you're looking for something a bit more formal, yet simple, this witches' brew is a great option. Not only does it include pumpkin, but it's nice and warm for a chilly day. This recipe includes roasting the vegetables using the smoke feature on your Memphis grill.
Pizza is a family favorite and is easy to bake using your Memphis grill. For a super easy and quick Halloween treat, add on some toppings such as sliced olives for spiders and mozzarella cheese for a creepy spider web.
Grill, Smoke, Sear & Bake: Do It All With Your Memphis Grill
Create all these recipes and so many more using your Memphis grill. You can grill, smoke, sear and bake, making the grill the perfect companion for parties, gatherings or everyday cooking. You can use our Wi-Fi feature for easy grill control from anywhere, plus take advantage of our various accessories to personalize your grilling experience.
Get Creative This Halloween With Memphis
With the versatility a Memphis grill offers, you're well equipped to get creative with your cooking. To learn more about our grills, reach out to a Memphis dealer or contact us today.