Looking to impress your Thanksgiving guests? If so, utilize the unique cooking power of a Memphis Wood Fire Grill. The drool inducing flavors (thanks to the subtle wood smoke created by 100% natural wood pellets) might leave you with one problem – no leftovers!
We've colllected a handful of recipes that will surely bring your Thanksgiving to the next level.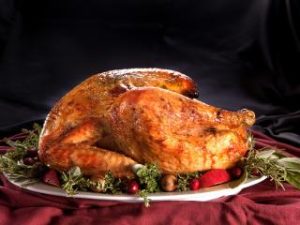 The Perfect Thanksgiving Turkey
https://memphisgrills.com/recipes/poultry/perfect-thanksgiving-turkey-made-only-memphis-wood-fire-grill
Savory Citrus Roasted Turkey – A nice citrus twist on an old classic.
https://memphisgrills.com/recipes/poultry/savory-citrus-roasted-turkey
Cranberry Walnut Stuffing
https://memphisgrills.com/recipes/sides/thanksgiving-cranberry-walnut-stuffing
Spicy Grilled Sweet Potatoes
https://memphisgrills.com/recipes/sides/spicy-grilled-sweet-potatoes
Baked Autumn Acorn Squash
https://memphisgrills.com/recipes/veggies/baked-autumn-acorn-squash
Pumpkin Pie and Homemade Whipped Topping
https://memphisgrills.com/recipes/desserts/pumpkin-pie-and-home-made-whipped-topping