King of Backyard BBQ
Yeah, that's you.
When friends and family have a hankering for blue ribbon-worthy beef short ribs, smoked brisket, or BBQ pulled pork, they know your backyard is the place to be.
In fact, your grilling and smoking hobby has become a passion over the years—maybe even an addiction. (And, hey, we're talking smoked meats here. Can anyone really blame you?)
Well, our Memphis pellet grill is here to add fuel to your wood-smoked fire. And the best part? This is no ordinary smoker. It can also sear over direct flame (700+ degrees) or convection roast or bake the finest poultry, wood fire pizza, and pastries. It really needs to be seen to be believed. Learn more about the grilling, searing, smoking, roasting, and baking capabilities.
Join the Ranks of BBQ Pitmasters
(And, without the once requisite bags under your eyes.)
To come out on top at a BBQ competition, pitmasters are up till dawn, tending their smokers and grills. Just ask the pros.
Meanwhile, your Memphis allows you to take on slow cooking methods—without the constant attention and (hallelujah!) sleepless nights. In fact, you can smoke up to 62 hours without having to monitor your temperature or add wood pellets.
From here on out, focus on cuts, preparations, and wood pairings. Memphis will do the rest.
How, so?
From Average Joe to BBQ Pro with Memphis Wood Pellet Grills
Ordinarily, it takes years of training to perfect the techniques necessary to smoke and grill with wood. Even with the bells-and-whistles of a professional smoker, it's difficult to get competition barbecue results without professional-level technique.
At least, it was.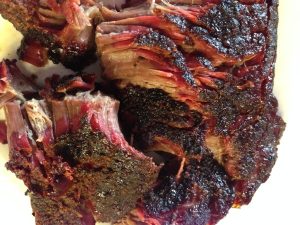 With Memphis, grilling and smoking like a BBQ pitmaster is a cinch. (We don't want to ruffle any feathers, so please let's just keep that between us.)
Programmed with cutting-edge technology, Memphis Wood Fire Grills manage the technical aspects of wood pellet grills, so you don't have to wait years to get the invitational BBQ-quality results you want.
How does it work?
Set your smoker and internal food temperatures on the Memphis control panel
The proprietary Intelligent Temperature Control and digital food probe monitor your food
As adjustments to the fuel-to-air ratio are needed, wood pellets automatically feed into the smoker
When the meat reaches your desired internal temperature, your Memphis automatically returns to its lowest set point and keeps your food warm
So, rest, relax, and enjoy the "fruits" – sans your labor.
Wow Them with Wood Smoke
Sure, Memphis is a highly intelligent grilling and smoking machine, but we also give you a leg-up to the BBQ big leagues.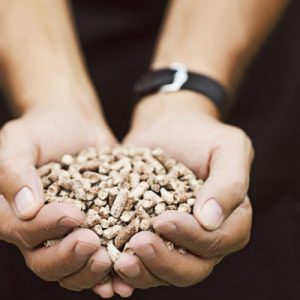 For starters, our food-grade wood pellets give your smoked pork shoulder, mesquite chicken wings, and BBQ short ribs the same rich, wood-smoked flavor the pitmasters are known for, including:
Applewood
Cherry wood
Hickory wood
Maple wood
Mesquite
Oak wood
And, we get you started with recipes developed by accomplished BBQ pitmasters and professional chefs that are designed specifically for your Memphis.
Grill or smoke, you've got serious game.
And, your Memphis wood pellet grill will help you up the ante.