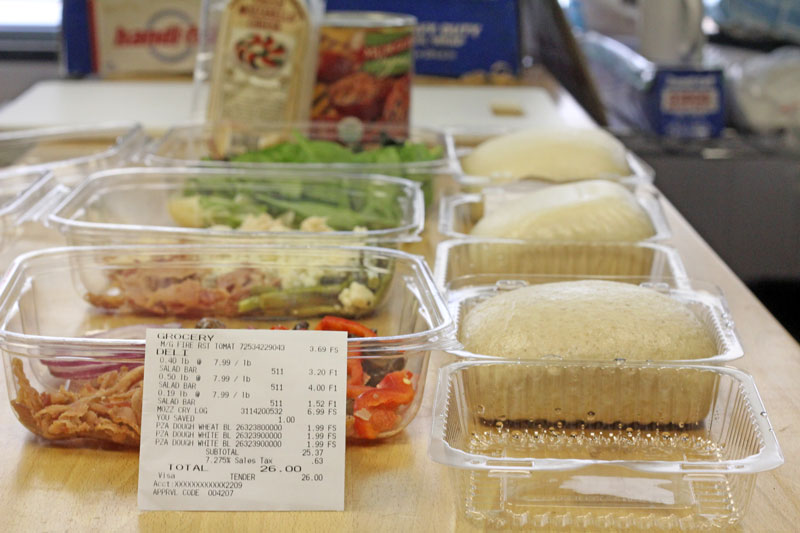 We made three pizzas that fed 6 people for under $26. The secret: Your local grocery store's salad bar!
The recipe for a Salad Bar Pizza is one of the easiest to prepare, and most rewarding to eat because of how consistently delicious it is, and how unique each pizza can be. These pizzas can be prepared on any grill that can get to 500F, and are especially good off the Memphis Grill because of the built in convection oven mixed with the flavor of the wood fire pellets.
For our preparation, we decided to make three pizzas and used the following ingredients:
1 can of crushed tomatoes, 3 premade dough balls, fresh mozzarella, and ingredients from the salad bar.
What we mean by that last part, is that we went to our local grocery store's salad bar and chose our pizza toppings from their selection. This way you only have to purchase as many toppings as you need, and it makes the meal much cheaper. Above you will see our entire bill for the three pizzas that fed six people: $26.00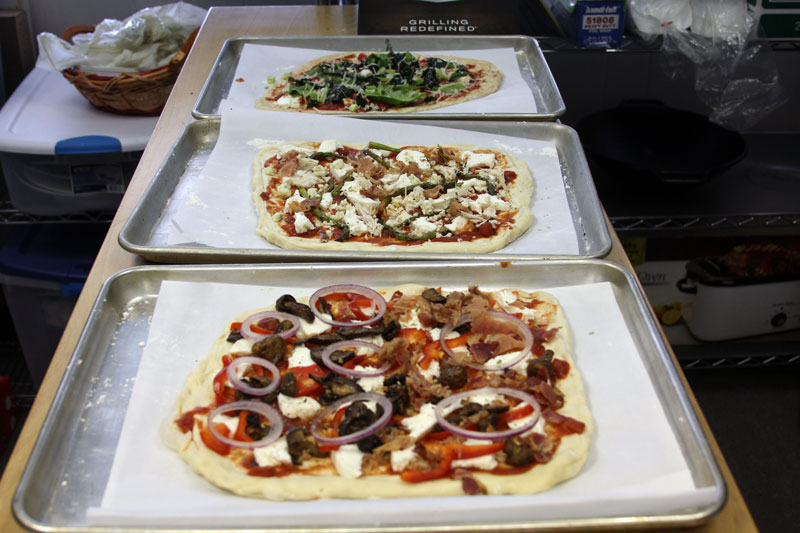 After all of the ingredients are purchased, it is time to arrange your pizzas to be cooked. We used three cooking sheets and placed parchment paper inside with a little flour sprinkled on top to ensure the pizza didn't stick.
The next step is to roll out the pizza dough and put them on the cooking sheets. When adding our toppings we took care to evenly distribute, and not over-add, our ingredients. This ensures an evenly cooked pizza that can be perfectly cut.
Once you've assembled your Salad Bar Pizzas, set them on your grill. When we cook, we really like the space of the Memphis Elite so we can fit all the pizzas on at the same time. That way we can impart the wood fire flavor to each of the pizzas without having to wait to cook each individual one.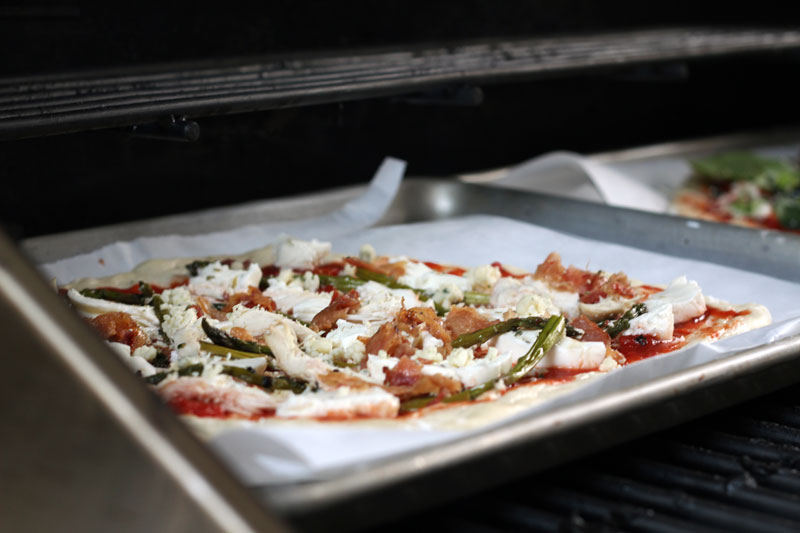 When cooking your pizzas, set your temperature to around 500F. When to take them off is purely based on your preference of doneness. We left ours on until the crust was nice and crunchy, but not burnt.
This cooking process shouldn't take you very long if you're cooking at high temperatures, and when the pizzas are off the grill, we recommend letting them sit for a few minutes. Doing this makes the cutting process much easier.
The most important thing to this whole recipe is making it customizing it to your personal preference. The following pizzas were our final results: