As March Madness wraps up in Arlington, Texas, the Final Four teams bring their own flair and flavor to the grill. They may have skills on the court, but how do these schools' states throw down when it comes to outdoor cooking? See how your tastes match up with ours in this (unofficial) Barbecue Bracket.
University of Connecticut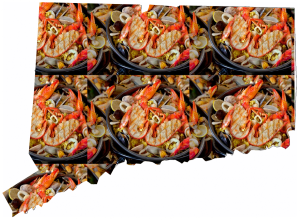 Much like the rest of New England, most open-air cooking in Connecticut revolves around seafood. From crab cakes and how
er to lobster and clams, if it came from the ocean, you're likely to find it on your plate. Some grills couldn't handle all the cooking styles Nutmeggers throw their way (baking, boiling, frying), but Memphis Grills have the skills to keep even the most ambitious Husky Lover happy.
FYI: Seafood not your style? According to many a CT resident, New Haven is the birthplace of the modern day hamburger. Scraps of ground beef topped with cheese, tomato and onions are made and served the same way they were over a century ago, but good luck finding America's favorite orangey-red condiment: no ketchup allowed on these history-filled burgers.
VS
University of Florida

Florida seems to be the stereotypical melting pot of the alfresco cuisine world (it must be all that heat). Most foods making their way to the Floridian grill are local, including the obvious fish choices such as grouper, snapper, and pompano with the added Florida fruit flare of squeezed citrus on top.
Head down south and Cuban fusion takes center stage (or court), with the ever-popular Cubano sandwich. Thick and crusty Cuban bread is filled with a combination of roasted pork, ham, and salami with cheese and pickles on top and pressed, allowing the bread to become hot and smoky. Cuban zest also comes in the form of citrus marinades added to barbecued steak, pork, and fish.
FYI: Gator fans wishing to indulge their "cannibalistic" side can opt for a Florida specialty: alligator meat. Ribs, skewers, and fried bites are all common ways to enjoy this high-protein, low-fat meat.

University of Wisconsin
Oh, Wisconsin. The land of beer, cheese, and (drum roll please)… bratwurst! If it's stuffed in a casing, thrown on a grill, and topped with favorites like sauerkraut (or packed with local cheese, wild rice, and cranberries or blueberries), it's gotta be Wisconsin.  The history of German ancestry in this state makes this a popular dish with only two rules: brats must only be served on brat buns (never on a hotdog bun) and no yellow mustard must ever touch the juicy, grill-kissed skin – brown or Dijon mustards only.
FYI: Badgers hankering for barbecue don't need to head south; in fact, heading north will bring them and their taste buds, to the origin of the Famous Dave's barbecue chain in Hayward, WI.
VS
University of Kentucky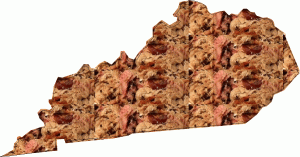 Wildcats fans know there is only one true grilling love in Kentucky: BBQ. While flavor varies across the state, KT's pride and joy comes in the form of mutton. Dating back to its wool production days, the use of meat from older sheep meant it needed to be cooked low and slow. In Kentucky, it is often served with Mutton or Vinegar Dip – a mix of vinegar and hot peppers.
FYI: Want to take a walk on the wild side? Try Kentucky's staple dish: burgoo. A stew comprised of meat, carrots, corn, celery and beans, some say the unique word originated from the slurring of the word barbecue (cheers to bourbon), but all agree if you want it to be traditional, the main ingredient is whatever meat is most readily available. Opossum anyone?
Further reading: