Every 4th of July thousands (40,000 last year!) of people load on the sunscreen and hop on buses, cars and subways for destination: Coney Island. They aren't there for the boardwalk, fireworks or infamous Cyclone rollercoaster (though besides the latter – which requires a death wish upon boarding, – all worthy attractions). These tourists and locals alike are there for a spectacle seen only once a year: Nathan's Famous International Hot Dog Eating Contest. If watching fellow Americans stuff their faces with meat doesn't say "Happy Independence Day," we don't know what does. Read below for more of our favorite meaty and grilled eating contests and fire up the Memphis so you can start training for next year.
Eating Like a Champ
Though I would beg to differ after a whiff of honey-glazed chicken wings or pile of shoestring French fries, eating competitively is not something to take lightly. According to acclaimed food demolisher Adam Richman of Man v. Food, besides working out beforehand, staying hydrated and using lots of condiments to mix up the flavor, there is only so much you can do before attempting any gut-busting contest. (He says coming in hungry doesn't hurt either, but we think we can handle that one.)
Other competitive eaters offer up these tips and tricks:
Increasing stomach capacity over time by drinking large amount of liquids.
Chewing gum constantly to strengthen jaw muscles. And not just one piece at a time – some of the best competitors chew up to 25 pieces at once!
To speed up the eating process, hopping up and down is a popular method, as well as pressing on the stomach to push food further into the abdomen.
Once you're good and trained, it's time to meet the rule-makers. There are two groups of officially recognized competitive eaters: The International Federation of Competitive Eaters (Major League Eating) and the Association of Independent Competitive Eaters. Both stand for all that is good and stomach-stuffing, with only one real difference. The IFOCE allows for food dunking, which makes the grub easier to eat quickly, while the AICE requires food be left in its original form – no dunking or smashing of any kind unless you're dunking it into your mouth and smashing it with your teeth.
Still up for the challenge? Don't say we didn't warn you…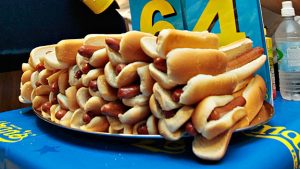 For the classic competitors: "Nathan's Famous International Hot Dog Eating Contest"
 Held every 4th of July on Coney Island, eaters have ten minutes to cram as many full hot dogs into their bellies as possible. Winners in both the men's and women's categories take home $10,000 each, but even if the promise of moolah and mobs of adoring fans has you looking to sign up, take heed for this feat is not for the faint of stomach. Reigning men's champ Joey "Jaws" Chestnut (remember this name) downed 69 dogs last year, and is back in 2014 to defend his 7-years-running title.
For the cheese-loving Wisconsonite in all of us: "Curd Eating Contest" 
Give us your provolone, your cheddar, or your jack and we're pretty darn sure we can find a good home for it i.e. our stomachs. For this Ellsworth, WI contest, women eat a third of a pound of cheesy curds as fast as they can and men are expected to consume half a pound. Past participants say breaking up the cheese beforehand is crucial to winning – the less work your mouth has to do, the better. Winners may walk away with an added "bounce" to their step, but a trophy, small cash prize and bragging rights are the only prizes they'll take home. Sadly for me, my dream of being a (well-paid) "Professional Cheese Chower" is out the door.
For the "wish-I-was-at-the-real-Oktoberfest" wannabes: "Oktoberfest Zinzinnati World Bratwurst Eating Championship"
Joey "Jaws" Chestnut takes the cake, er, kraut again in this Cincinnati foodie festival. Competitors at America's largest Oktoberfest gather and race to eat as many bratwursts as they can in 10 minutes. In addition to German glory, a $2,000 cash prize sweetens the winning pot.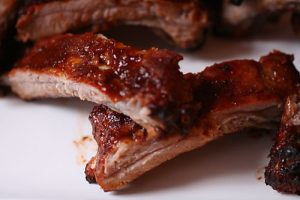 For those not afraid of getting their hands a little dirty: "Nugget World Rib Eating Championships"
Want to take a gamble in a Memphis-worthy triumph? Then head to Nevada where chow-downers (including champ Joey) eat as many pounds (yes, that's right – pounds!) of rib meat as they can in 12 minutes. Joey set a world record in 2008, eating 9.8 pounds, but last year only managed a measly 8. What's his successful, yet not so dinner table-appropriate technique? Sliding the meat off the bone, rolling it into a ball, then eating.  Fun fact: He consumed about 13,500 calories in one go, which would take about 20 hours of cross-country skiing to burn off. Seeing as we had a pretty snowy winter in MN, we think we could take him.
For those that prefer the "typewriter" technique: "National Sweet Corn Eating Championship"
Veggies more your speed? There's a competition for that. Warm beaches, freshly shucked corn on the cob and a chance at a $5,500 in cash prizes await those attending this maize-centric event in West Palm Beach, Florida. Sadly, this year's fest has come and gone, but the number to beat for next year: 43 ears of corn in 12 minutes. And boy do we love Memphis-grilled sweet corn.
For those that like to "wing it": "U.S. National Buffalo Wing Eating Championship"
Move over hombres, this is one for the ladies. While both sexes duke it out for the "winging" title, last year women took first, second and third places in this aptly located Buffalo, NY contest. 12 minutes, a pile of chicken and sheer willpower made Miki Sudo the champ last year with 178 finger-licking wings.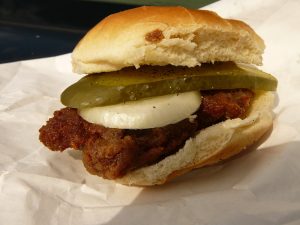 For those with a wild side: "The World Slugburger Eating Championship" 
Before you run screaming for the nearest bathroom, read on! Slugburgers, given the name not for the protein making them up, but for the old Mississippi slang term for a nickel, are not what they sound like.  Known as a sort of "delicacy" in Corinth, MS, these gut-packers are typically made of beef and some sort of inexpensive breading extender such as potato. Slugburgers are then deep fried and topped with mustard, pickles and onions. Matthew "The Megatoad" Stonie holds the world record for most slugburgers eaten in 10 minutes – a whopping 31.
There you have it: a little competition, a little fun and a whole lot of food. So get that Memphis going and focus on our favorite part of eating contests: the eating. And if you're brave (or crazy) enough to attempt any of these culinary endeavors, we want every last belly-busting detail (with pictures).
Further Reading:
http://brooklyn.about.com/od/Coney-Island/f/When-And-Where-Is-Coney-Islands-July-4th-Nathans-Hot-Dog-Eating-Contest.htm
http://www.theguardian.com/tv-and-radio/2012/jun/16/man-v-food-adam-richman
http://www.majorleagueeating.com/
http://abcnews.go.com/Health/eating-win-things-competitive-eating/story?id=19571743#5
http://online.wsj.com/news/articles/SB10001424052702304141204577506701399199544
http://www.usatoday.com/story/travel/destinations/2013/07/27/americas-strangest-food-competitions/2591177/
http://www.nuggetribcookoff.com/About-The-Event/Rib-Eating-Championship.html
http://whatscookingamerica.net/History/Sandwiches/Slugburger.htm